The Blessing Called Glass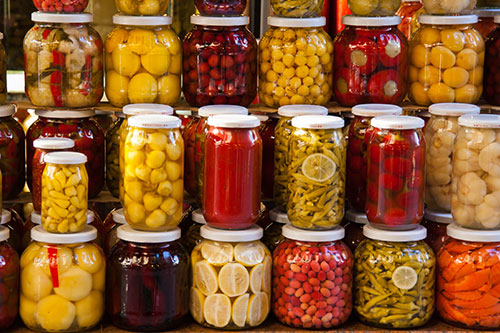 Cosmetics, toiletries, medicines; the items which are found in every single household, of course, are packed. Obvious it is, we do not want these items of significant importance to spoil in a short duration. According to Statista (www.statista.com) in 2016, the global cosmetic market has grown an estimated 4% in comparison to 2015. Skincare market has accounted for about 36% of the global market. Haircare products 23%, and make-up has accounted for an estimate of 18.2%. As far as the pharmaceutical industry is concerned, from 2015-17 global pharmaceutical sales have been 906, 968, 996 USD respectively. No doubt that over the years, these products have become as necessary as food and air.
Plastic, glass, metal are different sorts of packaging material and glass being brittle has far bigger advantages than the other materials brought into use all over the world for packaging purposes.
Glass is non-permeable i.e no substance can travel across and from the layers of glass. Thus, the material that the glass bottle is carrying, won't be mixed with rainwater, for instance, while being carried in monsoon. Other than that, even light cannot penetrate into, coloured or shaded glass.
Another advantage that glass has is its being resistant to extreme climatic conditions. Unlike thin plastic, that has chances of melting at just 100 degree Celsius and surely heating up under direct sunlight and in otherwise hot conditions; glass that melts at 1400-1600 degree celsius proves to be super stiff in any climate.
Glass packaging material can be as thick and as thin as needed. Unlike thin plastic that can be squeezed and get spoiled; thin glass cannot be squeezed, deformed (only until recycled by melting) or crushed. Thin glass, as a packaging material rather reduces transportation cost due to its less weight and less consumption of raw material. As per "Wine in, Moderation" (www.wineinmoderation.eu), which is a non-profit organization that educates and propagates healthy wine drinking habits; not only does glass preserve the taste and quality of the wine (as well as all other food and beverages), but glass is also great for the environment. WIM stated, "While drinking responsibly be sure to choose glass."
Glass is transparent by nature, thus, content-packed within a glass packing can be seen and checked. Also, it can be known if there is a slight change in the colour and/or consistency of the material it is carrying.
Metal and plastic both are highly reactive. Over time, metal and plastic both react to the material they're carrying. Glass is a highly non-reactive substance. Thus, we see antacids, cough syrups, eye-drop liquids, homoeopathy medicines, soft drinks, flavoured dairy products, perfumes, skincare products. etc. packed in glass materials.
Glass can never disturb the ecological imbalance. It is a completely eco-friendly and sustainable material, provided, it is recycled wisely. On being recycled, glass releases nothing that harms the environment; it leaves no fumes or gases. Many initiatives are being taken to prove the worth of glass in favour of the environment."Friends of Glass" was a cookery evening staged on November 9, 2017, at Wrench Cooking Salon, Vienna wherein, Andrea Petrasch and Herald Hauke from Austria invited bloggers who cooked a menu of products packaged in glass material, together in order to promote the health and eco-friendly benefits of glass as a packaging material. They worked with jam, mushroom and other food items.
Another ideal initiative to prove the worth of glass as a packaging material is being carried out by Three Stone Hearth supermarket in Berkeley, California, where in most products are successfully made and sold in reusable and returnable glass Mason jars.
According to the Institute for Local Self Reliance, "Glass is the best packaging for the environment, it decreases greenhouse gas emissions, carbon monoxide emissions, also, solid waste generation, energy consumption and water consumption are reduced."
No doubt the packaging material that should be used depends upon many factors like the substance which is being packed in it, the distance it will travel after being dispatched, the conditions in which the item will be kept; however, in spite of being brittle glass proves to be a better packaging material if compared to its competitors
– Article by Samridhi Aneja
Hngil.com. (2019). ::HNG::. [online] Available at: http://www.hngil.com/milestones.php [Accessed 11 Feb. 2019].
https://education.seattlepi.com/hot-water-melt-plastic-3626.html. (2019). [online] Available at: https://education.seattlepi.com/hot-water-melt-plastic-3626.html [Accessed 11 Feb. 2019].
Statista.com. (2019). • Statista – The Statistics Portal for Market Data, Market Research and Market Studies. [online] Available at: https://www.statista.com/ [Accessed 11 Feb. 2019].
Wine In Moderation. (2019). Welcome – Wine In Moderation. [online] Available at: http://www.wineinmoderation.eu/ [Accessed 11 Feb. 2019].
Vetropack. (2019). Lightweight glass. [online] Available at: https://www.vetropack.com/en/glass-packaging/lightweight-glass/ [Accessed 11 Feb. 2019].
Friends of Glass. (2019). Friends of Glass. [online] Available at: https://www.friendsofglass.com/ [Accessed 11 Feb. 2019].